🎂 Free on Your Birthday 🎂
Nothing here yet! :)
Companies offer lots of free things on your birthday, it would be a shame to miss out on them all. Use the provided list to prepare yourself for your big day and choose which local stores you'll hit.
Get Reminded 📲
WOH THERE! Thought you were gonna just remember to check this? Go set a reminder to check this >10 days before your birthday. Then you'll have plenty of time to make accounts and plan out your special day.
Notes 🧾
A lot of these deals require you to be a part of the company's rewards program. Make sure to give yourself enough time to sign up.

If you are signing up for lots of accounts, PLEASE don't use the same password you use everywhere, including your bank. Use a password manager, a physical notebook, or a password system instead. Safety first 😀. Now have at it.

I recommend downloading a copy as a CSV, so you can easily find and use just the ones you want.

This is a challenge: Tweet at me once you've done it and how much $$ you got for free on your special day. There's at least $300 worth of deals in here, see if you can catch them all.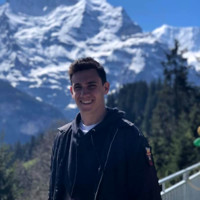 by Kevin Quinn